Caregiving Ideas For Your Cancer Patient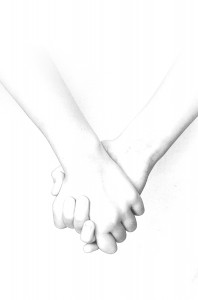 Does your friend or family have cancer? Sometimes it's hard to know the best way to help. Monetary donations are certianly helpful to families, but money isn't the only way you can help. We have put together a list of a few ways you can help out. You might be surprised to know that most of them are fairly easy and just require a little time.
1. Running Errands – Picking up prescriptions, grocery shopping, and running to the post office start to become difficult when going through treatment. Helping out with errands can save a lot of time, stress, and energy.
2. Going to Dr. Appointments – This may seem like a minor act, but patients really do appreciate the company while waiting in a Dr. Office. It is also helpful to take notes while the Dr. is giving instructions or results. Finally, the lift to the office is nice if your patient feels a little tired or under the weather.
3. Chores-  It's hard for most of us to get daily chores done. We can't image how anyone going through treatment could keep up with housework, lawn care, meals, or even walking the dog. The list of ways to help here is infinite so bake a dish, mow a lawn, and have your kids walk the dog! It is all appreciated.
4. Listening – Seems easy right. Well most people stop calling after the initial shock of the diagnosis. Cancer patients are really battling with so many issues. "Will I get better? What about money? How am I going to do this? I feel like crap". You may not understand everything they are going through, but you can lend an ear and keep morale high.
5. Get educated – Finding out more about your loved one's cancer will help you to communicate with your patient. You will better understand the Doctors lingo when going to appointments, be able to read prescription labels, and be prepared for ups and downs that are seen throughout the process.
Think of a creative way to help out your friend or family member today!
-brought to you by Cancer Rehabilitation Centers – Cancer Sucks, Go to rehab!